Message from OWHMD Founder – August 2018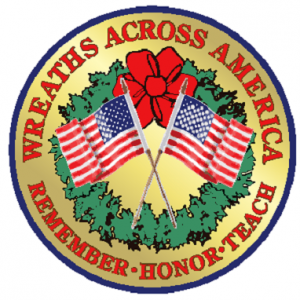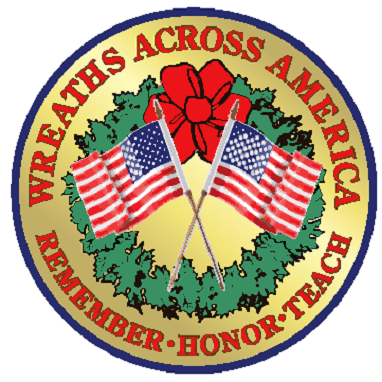 As the summer winds down, I am always surprised of seeing Christmas decorations creeping up next to the summer sale items. I am sure you will agree with me that its much to early to think about the upcoming Christmas and Hanukkah season. Fortunately for OWHMD, the month of August is when we launch one of our favorite activities for the Holidays, that is to help place wreaths on our Fallen gravestones at the United States Naval Academy, on December 7th.
OWHMD accomplishes this through our continued support to Wreaths Across America, where we help raise awareness of remembering and teaching our youth of the sacrifices that our military Fallen have made. Organized by the Worchester Wreath Company, they gather up thousands of volunteers for their annual event.
So you might ask, how can I help?  You can help in one of three ways:
• Sponsoring a wreath
• Volunteering at United States Naval Academy on December 7th
• Sharing the information in your community, work or on social media.
By sponsoring a wreath using OWHMD specific group number (MD0021P) you will be actually be helping two Veteran organizations at once.
For each wreath sponsored for $15.00, OWHMD receives $5.00 to help our mission of supporting our troops at BWI airport.
Our goal is to surpass our record of 1,200 wreaths, set back in 2015. Each wreath sponsored is tax deductible to the full extent of the law. What a great gesture of kindness over the holidays!
Sponsoring is easy, just follow these simple directions:
Visit the Wreaths across America web site at www.wreathsacrossamerica.org.
Select the tiny font Local Fund raising group link found under the red SPONSOR box on the main page.
Type in OPERATION WELCOME HOME MARYLAND to the search menu (MD0021P).
Select SPONSOR to sponsor a wreath or VIEW to volunteer.
If you desire to sponsor a wreath at your local Veteran cemetery, but desire OWHMD to receive credit, this option is available if the check is mailed to WAA directly. It is important to specify MD2001P OWHMD on the check, in addition to the location you desire.
Last day to sponsor wreaths for 2018 is November 30th. Volunteering at USNA – volunteers are always needed, so sign up via OWHMD web link on Wreaths across America.
Sharing the information about OWHMD involvement with WAA by passing on this information is a simply thing everyone can do. Share this on social media, at work, at church, anywhere will help get the word out. Everyone can help in his or her own way!
Thank you for supporting the troops!
Questions? Please contact Kathy Thorp – Email: navyfam6@comcast.net, or 410-757-0982
About Operation Welcome Home Maryland!
Since March 2007, Operation Welcome Home (Maryland) greets Soldiers, Sailors, Airmen, Marines and Coast Guard service members returning from overseas. We average about four welcome home event per week, and YOU could be part of the excitement.
Individuals, corporations, youth groups, Boy Scouts, Girl Scouts, Cub Scouts, civic organizations, religious organizations, and government agencies have all participated in events since our founding in March 2007. Volunteers help decorate the lobby with patriotic signs and banners. They also package "goodie bags" for the troops, many of whom are hungry, thirsty, and tired from their travels and will be waiting on a connecting flight.
When the troops arrive through the doors of the International Arrival terminal, we shower them with praise, cheering them on, hugging them, offering them a "goodie bag," and thanking them for their service.
We invite you to come on out to the International terminal at BWI and help us welcome them home! Take a look at the EVENT CALENDAR on the right side of this website to see the current month's event dates or call our hotline at (410) 630-1555.
We are also meeting many unexpected flights so keep watching the calendar for changes; we suggest putting our hotline telephone number in your cell phone to get up to the minute news on new flights we will be meeting…
Thank you for your interest in supporting our troops and giving them the hero's welcome home they truly deserve!!! We also encourage military personnel from all services to come in uniform to greet your fellow servicemembers!
ATTENTION: Companies, schools, church groups and other organizations: We invite you to come out and support our welcome home events, and/or contribute water and snacks for the troops; please email us at webmaster@owhmd.org Volunteers are always needed to give our troops the hero's welcome that they deserve.
Email any questions you may have to:  webmaster@owhmd.org
Thank you!  Be sure to Visit us on Facebook