Message from OWHMD Founder – March 2014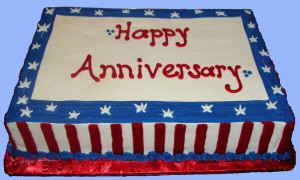 This month, is a very special month for Operation Welcome Home Maryland. It marks our seventh year in existence, where we proudly share that we have met over a half million servicemen through the International doors at BWI.
It all started with a Navy Medical unit returning back from an overseas deployment, a unit which held individuals from all ends of the nation. Many would not receive a "welcome home" till they reached their final destination, possibly days later. It wasn't long where we discovered BWI receives the highest number of returning servicemen in the nation.
Volunteers rallied, and our mission was born – to give our military, a hero's welcome. Through it all, this organization would not be where it is today without a core group of volunteers, our team leaders, who have raised their hands to give any spare time they have, all for our troops.
These team leaders represent a diverse background, some retired, some veterans, all with different religion and political beliefs, who come together for one purpose, to be at BWI to greet and thank a younger generation who wear the cloth of our nation. I have been blessed with a wonderful family, an amazing group of individuals who have gone "above and beyond" to carry our mission.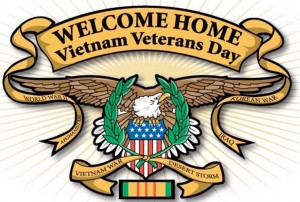 Did you know that this coming March 30th, our nation will observe "Welcome Home Vietnam Veterans Day"? This day marks the historic withdrawal of United States troops from Vietnam which occurred on March 30, 1973. Please join us as we pay tribute to the valiant service of Vietnam War and Vietnam-Era Veterans. Please thank a Vietnam Veteran today!
See you at the airport !
Sincerely, Kathy Thorp, Founder, Operation Welcome Home (Maryland)
About Operation Welcome Home Maryland!
Since March 2007, Operation Welcome Home (Maryland) greets Soldiers, Sailors, Airmen, Marines and Coast Guard service members returning from overseas. We average about four welcome home event per week, and YOU could be part of the excitement.
Individuals, corporations, youth groups, Boy Scouts, Girl Scouts, Cub Scouts, civic organizations, religious organizations, and government agencies have all participated in events since our founding in March 2007. Volunteers help decorate the lobby with patriotic signs and banners.  They also package "goodie bags" for the troops, many of whom are hungry, thirsty, and tired from their travels and will be waiting on a connecting flight. When the troops arrive through the doors of the International Arrival terminal, we shower them with praise, cheering them on, hugging them, offering them a "goodie bag," and thanking them for their service.
Email any questions you may have to:  webmaster@owhmd.org We invite you to come on out to the International terminal at BWI and help us welcome them home! Take a look at the EVENT CALENDAR on the right side of this website to see the current month's event dates or call our hotline at (410) 630-1555.
We are also meeting many unexpected flights so keep watching the calendar for changes; we suggest putting our hotline telephone number in your cell phone to get up to the minute news on new flights we will be meeting…
Thank you for your interest in supporting our troops and giving them the hero's welcome home they truly deserve!!! We also encourage military personnel from all services to come in uniform to greet your fellow servicemembers!
ATTENTION: Companies, schools, church groups and other organizations: We invite you to come out and support our welcome home events, and/or contribute water and snacks for the troops; please email us at webmaster@owhmd.org Volunteers are always needed to give our troops the hero's welcome that they deserve. Thank you! Visit us on Facebook