Message from OWHMD Founder – April 2015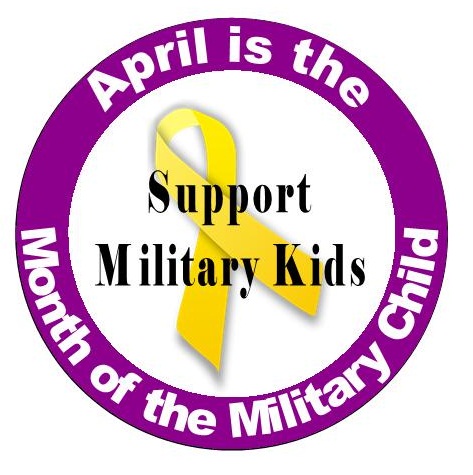 This month's note is dedicated to our littlest heroes, the children of our service members. Established by Casper Weinberger in 1986, April is a time for our nation to stop and recognize our military children in our local communities. They too face challenges at home, and at school especially if they have a parent not home due to a deployment or a training exercise.
Unlike their nonmilitary counterparts, they deal with the stressor of living in a single parent environment, often with grandparents living out of state due to the nature of the frequent moves in the military. In some children, the impact of having a parent deployed has shown to have a negative impact before, during and after a deployment, or when a father or mother returns with serious medical injuries. Often noticed by teachers, and nurses in the school setting, symptoms may include behavior problems, and/or depression.
According to DOD news 2012 –
There are approximately 1.9 million military children, ranging in ages from newborn to 18 years old, and 1.3 million military children are school-aged.
765,000 of our military children have Active duty parents, and approximately 225,000 have a parent who is currently deployed.
More than 700,000 children have experienced the deployment of one or more parents since 2001
I share this sober note this month, to bring to light the plight of these young heroes, the ones often overlooked. There are numerous resources that are available, such as the Military Child Education Coalition, and the Military Child Coalition. There are various camps posted on the Military One Source web site to help our military children to enhance their lives and to share stories of what they are going through with others.
Do you know any military child in your community? How about reaching out to them and share a few minutes with them, doing something fun. Share what you have done on facebook, to in recognizing our little heroes. We would love to hear all about it!
Lastly this month, brings National Volunteer week, April 12-15th, a time for all of us here at Operation Welcome Home Maryland, thank each and every one of you for your continuous contributions of your time to support us each and every day. The gift of your time, patience and generous donations for our troops are always appreciated! Thank you! Thank you! Thank you! Happy Easter to you and your family! See you at the airport! Kathy Thorp, Founder, Operation Welcome Home (Maryland)
About Operation Welcome Home Maryland!
Since March 2007, Operation Welcome Home (Maryland) greets Soldiers, Sailors, Airmen, Marines and Coast Guard service members returning from overseas. We average about four welcome home event per week, and YOU could be part of the excitement. Individuals, corporations, youth groups, Boy Scouts, Girl Scouts, Cub Scouts, civic organizations, religious organizations, and government agencies have all participated in events since our founding in March 2007. Volunteers help decorate the lobby with patriotic signs and banners.  They also package "goodie bags" for the troops, many of whom are hungry, thirsty, and tired from their travels and will be waiting on a connecting flight. When the troops arrive through the doors of the International Arrival terminal, we shower them with praise, cheering them on, hugging them, offering them a "goodie bag," and thanking them for their service. Email any questions you may have to:  webmaster@owhmd.org We invite you to come on out to the International terminal at BWI and help us welcome them home! Take a look at the EVENT CALENDAR on the right side of this website to see the current month's event dates or call our hotline at (410) 630-1555. We are also meeting many unexpected flights so keep watching the calendar for changes; we suggest putting our hotline telephone number in your cell phone to get up to the minute news on new flights we will be meeting… Thank you for your interest in supporting our troops and giving them the hero's welcome home they truly deserve!!! We also encourage military personnel from all services to come in uniform to greet your fellow servicemembers! ATTENTION: Companies, schools, church groups and other organizations: We invite you to come out and support our welcome home events, and/or contribute water and snacks for the troops; please email us at webmaster@owhmd.org Volunteers are always needed to give our troops the hero's welcome that they deserve. Thank you! Visit us on Facebook