Message from OWHMD Founder – April 2016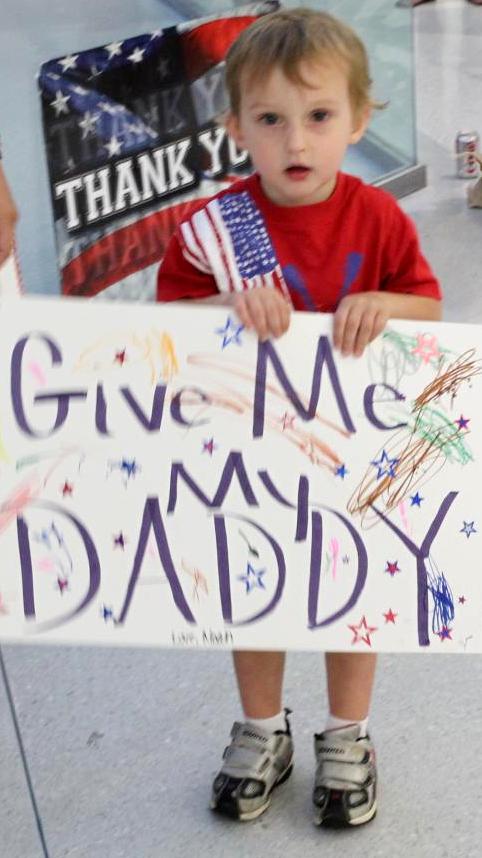 I sure hope you are all enjoying the spring flowers, and flowering trees as much as I am. Every day as I drive around town and witness a pallet of colors to remind us that spring is finally here. The warmer weather brings out our children outside in full force, riding their bikes in the neighborhood, playing ball, and other activities in being a kid.
How appropriate is to have this month designated as the Month of the Military Child, a month established to underscore the important role children play in the Armed Forces community. Recognition our military children in our local communities helps our fighting force, and strengthens the health, and well-being of our nation's families.
The Academy of Pediatrics released a clinical report that found that children from military families have a higher risk of social, emotional and behavioral issues. In the past 10 years, over 2 million children have experienced the emotional event of being separated from their parent who has been deployed.
Most children cope and adapt, but all experience fear and worry during their parent deployment. Our welcome home events provides an opportunity to meet these "little heroes" and see their smiles as they wait patiently for their mom or dad to arrive through the doors of the International airport. The joy that we all witness when the children run and greet their parent often brings all of us to tears.
I hope if you haven't already joined us at our events, I invite you to come out and witness these memorable homecomings. I challenge each of you to think of other ways to thank a military child today in your neighborhood. Is there someone in your community or church/temple who is deployed? How about reaching out and see what you can do.
Our troops are still being deployed so I am sure there is some child who would appreciate your time and friendship. How about taking them out for ice cream, to the movies, aquarium or to a sports game, the sky is the limit. Take the time out today, you will not regret it.
Until next month, see you at the airport! Kathy
About Operation Welcome Home Maryland!
Since March 2007, Operation Welcome Home (Maryland) greets Soldiers, Sailors, Airmen, Marines and Coast Guard service members returning from overseas. We average about four welcome home event per week, and YOU could be part of the excitement.
Individuals, corporations, youth groups, Boy Scouts, Girl Scouts, Cub Scouts, civic organizations, religious organizations, and government agencies have all participated in events since our founding in March 2007. Volunteers help decorate the lobby with patriotic signs and banners. They also package "goodie bags" for the troops, many of whom are hungry, thirsty, and tired from their travels and will be waiting on a connecting flight.
When the troops arrive through the doors of the International Arrival terminal, we shower them with praise, cheering them on, hugging them, offering them a "goodie bag," and thanking them for their service.
We invite you to come on out to the International terminal at BWI and help us welcome them home! Take a look at the EVENT CALENDAR on the right side of this website to see the current month's event dates or call our hotline at (410) 630-1555.
We are also meeting many unexpected flights so keep watching the calendar for changes; we suggest putting our hotline telephone number in your cell phone to get up to the minute news on new flights we will be meeting…
Thank you for your interest in supporting our troops and giving them the hero's welcome home they truly deserve!!! We also encourage military personnel from all services to come in uniform to greet your fellow servicemembers!
ATTENTION: Companies, schools, church groups and other organizations: We invite you to come out and support our welcome home events, and/or contribute water and snacks for the troops; please email us at webmaster@owhmd.org Volunteers are always needed to give our troops the hero's welcome that they deserve.
Email any questions you may have to:  webmaster@owhmd.org
Thank you!  Be sure to Visit us on Facebook