Message from OWHMD Founder – August 2015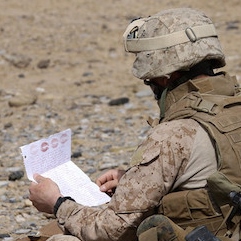 Operation Welcome Home Maryland (OWHMD) is grateful to each and everyone one of you who sacrifice your time to give our service members a hero's welcome home.
We often receive requests from folks, who either can't make it out to the airport, or are from distances away wondering how can they help from afar. One of the suggestions we have, besides a gift card to BJ's or Sam's club, is to make "Welcome Home cards" which is place in each servicemen's snack bag.
We are extremely grateful to many schools, church groups, universities, and individuals who organize card drives for us. There are many who we would like to acknowledge, some near by, some cards traveling to us as far as California! You all know who you are, thank you, thank you, thank you!
One of the largest number of cards we received recently was from John Wesley and Eastport United Methodist Church in Annapolis who made over 1,200 welcome home cards! This is the second year they gathered to make cards for OWHMD.
Believe it or not, we have run out of all those cards and need more desperately. Can you spread the word and gather some friends for a card making event to help us out? Our troops greatly appreciate these hand made cards, as they always bring a smile to their faces.
We have received plenty of comments and notes of appreciation from our troops of how touching and sometimes funny, these cards are from some of the children who have written them.
Directions of how to make and mail the cards can be found on our web site: www.operationwelcomehomemaryland.org.
Tragically, our nation recently mourns yet another terrorist attack on our home land, in Chattanooga, Tennessee. OWHMD sends our deepest condolences to the families left behind of the four Marines, and Sailor who were killed ruthelessly. Let them never be forgotten! Please pray for them, and their families and for the safety of all our servicemen, near and far.
On that note, I ask that we all be vigilante at our homes, at our OWHMD events, and where ever we go. The month of August is anti-terrorism awareness month across every military installation in the nation and we need to be too in our community. The common theme to remember is, "see something, say something". We need everyone's help!
Until next month, keep the cards coming!
With my humble appreciation; see you, your family and friends at the airport this month!
Kathy Thorp, Founder, Operation Welcome Home (Maryland)
About Operation Welcome Home Maryland!
Since March 2007, Operation Welcome Home (Maryland) greets Soldiers, Sailors, Airmen, Marines and Coast Guard service members returning from overseas. We average about four welcome home event per week, and YOU could be part of the excitement.
Individuals, corporations, youth groups, Boy Scouts, Girl Scouts, Cub Scouts, civic organizations, religious organizations, and government agencies have all participated in events since our founding in March 2007. Volunteers help decorate the lobby with patriotic signs and banners. They also package "goodie bags" for the troops, many of whom are hungry, thirsty, and tired from their travels and will be waiting on a connecting flight.
When the troops arrive through the doors of the International Arrival terminal, we shower them with praise, cheering them on, hugging them, offering them a "goodie bag," and thanking them for their service.
We invite you to come on out to the International terminal at BWI and help us welcome them home! Take a look at the EVENT CALENDAR on the right side of this website to see the current month's event dates or call our hotline at (410) 630-1555.
We are also meeting many unexpected flights so keep watching the calendar for changes; we suggest putting our hotline telephone number in your cell phone to get up to the minute news on new flights we will be meeting…
Thank you for your interest in supporting our troops and giving them the hero's welcome home they truly deserve!!! We also encourage military personnel from all services to come in uniform to greet your fellow servicemembers!
ATTENTION: Companies, schools, church groups and other organizations: We invite you to come out and support our welcome home events, and/or contribute water and snacks for the troops; please email us at webmaster@owhmd.org Volunteers are always needed to give our troops the hero's welcome that they deserve.
Email any questions you may have to:  webmaster@owhmd.org
Thank you!  Be sure to Visit us on Facebook