Message from OWHMD Founder – January 2015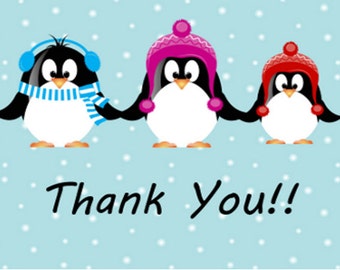 This month, I would like to start by sending you a sincerest "THANK YOU" all for another successful year!  Each of you who volunteer with Operation Welcome Home Maryland (OWHMD) makes such an impact on our organization and we couldn't do it with out you!
I would like to share with you a list of 2014 accomplishments and highlights, which could not have been possibly with out your continuous support: These include:
Over 269 events were held to greet our troops, greeting approximately 72,000 servicemen and their families. This includes the making of 72,000 snack bags, bottles of water, and handmade cards. Wow, lots of case of water to haul!  The highest month of the year to greet the troops was in June, greeting over 8,000 servicemen.
OWHMD volunteers gave back to the community by raising over $11,200 for Wreaths across America, for the U.S. Naval Academy cemetery. These funds sponsored 746 wreaths for the cemetery.  Volunteers from OWHMD helped in the effort of laying over 2,000 wreaths on the gravesites.
 We participated in the Military Bowl parade up the street of Annapolis, a first for us this year! It was quite exciting to be invited and hope next year more OWHMD volunteers will join us!
OWHMD received a host of items during the various collection drives which were too large to provide in our snack bags, so they were mailed to our servicemen over seas, and/or dropped off at the USO and the Fisher House at Walter Reed National Medical Center.  This continues with our statement, that 100% of all donations we receive are provided to our troops!
We have had a host of amazing visitors this year, from Admirals, Generals and the most popular, the visit from our own Ravens football team to greet the troops. Go RAVENS!
Countless of presentations about OWHMD were provided to various organizations, who support our efforts through volunteerism, and donations.  Schools, local colleges, military groups, local civic groups, Scouts, Knights of Columbus and a list of others invited us to tell our story of OWHMD. We are grateful for the invitations and amazing support!
Our Face book page continues to help share the stories of reunions and support for our troops. We have nearly 8,500 likes! Thank you Ken and Bud!
The list could go on, but through it all, a common thread is clear. This all could not be accomplished with out each of you in helping us out in some fashion! From organizing card drives, to collecting items for our snack bags, or raising funds, to spending a few hours with us at the International terminal, each of us from OWHMD wish to personally thank you.
We  hope to see you at the airport as we begin another New Year! Sincerely, Kathy Thorp, Founder, Operation Welcome Home (Maryland)
About Operation Welcome Home Maryland!
Since March 2007, Operation Welcome Home (Maryland) greets Soldiers, Sailors, Airmen, Marines and Coast Guard service members returning from overseas. We average about four welcome home event per week, and YOU could be part of the excitement. Individuals, corporations, youth groups, Boy Scouts, Girl Scouts, Cub Scouts, civic organizations, religious organizations, and government agencies have all participated in events since our founding in March 2007. Volunteers help decorate the lobby with patriotic signs and banners.  They also package "goodie bags" for the troops, many of whom are hungry, thirsty, and tired from their travels and will be waiting on a connecting flight. When the troops arrive through the doors of the International Arrival terminal, we shower them with praise, cheering them on, hugging them, offering them a "goodie bag," and thanking them for their service. Email any questions you may have to:  webmaster@owhmd.org We invite you to come on out to the International terminal at BWI and help us welcome them home! Take a look at the EVENT CALENDAR on the right side of this website to see the current month's event dates or call our hotline at (410) 630-1555. We are also meeting many unexpected flights so keep watching the calendar for changes; we suggest putting our hotline telephone number in your cell phone to get up to the minute news on new flights we will be meeting… Thank you for your interest in supporting our troops and giving them the hero's welcome home they truly deserve!!! We also encourage military personnel from all services to come in uniform to greet your fellow servicemembers! ATTENTION: Companies, schools, church groups and other organizations: We invite you to come out and support our welcome home events, and/or contribute water and snacks for the troops; please email us at webmaster@owhmd.org Volunteers are always needed to give our troops the hero's welcome that they deserve. Thank you! Visit us on Facebook