Message from OWHMD Founder – May 2015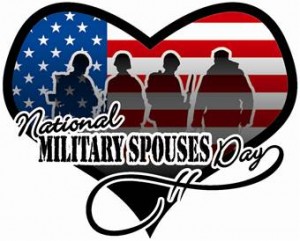 The month of May is just filled to the brim with holidays to pay respects for our military. Let me highlight a few of them as you plan ahead for this month.
Besides the usual list for May, graduations, first communions, and Mother's day, there are a handful of military holidays to honor those who wear the cloth of our nation.
May 8th has two military occasions to celebrate. The first, being "V" day, otherwise known as Victory in Europe day, unconditional surrender in Germany during WWII.
The second reason to celebrate is Military Spouse Appreciation day. Do you know a military spouse? If so, how about taking her out for lunch, coffee or offering a night to babysit? I am sure she would be so grateful for the small act of kindness.
May 16th, brings us Armed Forces day, a day to remember all the services, Navy, Marines, Air Force and the Army, as well as to learn about what they all do. Many military bases are holding air shows and open houses to educate the public.
May 25th, is Memorial Day, a day to remember those who have given the ultimate sacrifice. Lots of activities are being planned, parades, concerts, and gathering of veterans such as the annual Rolling Thunder Motorcycle rally in D.C, for improvement of Veteran benefits and to resolve on the going POW/MIA issues.
So what are you going to do this month to honor our troops?
First and foremost, we sure hope you plan to come out to the airport and give the gift of your time to greet our troops. We continue to need volunteers! Also, there are three things for this month that we are low in and could use some help. The items include, hand made "welcome home" cards, prepackaged cookies and boxes of new, plastic bags to put the snacks into.
We are grateful to the businesses whom have supported us with new plastic bags, notably Thrivent Financial, Old Navy, and Giant to name a few. If you are able to donate any of these items, bring the items to the airport, contact myself or a team leader or mail the cards to the mailing address on our web site.
Making "welcome home" cards is a great end of the year activity for teachers to add to their curriculum this month. Other ways to show your patriotism this month is to fly Old Glory. Fly it proudly!
In summary, let me thank you all for your continuous support, along with the generous donations for the snack bags. I hope you take the time to enjoy the time spent with family this month, as life is too short not too. Treasure the moments!
See you all at the airport!
Kathy Thorp, Founder, Operation Welcome Home (Maryland)
About Operation Welcome Home Maryland!
Since March 2007, Operation Welcome Home (Maryland) greets Soldiers, Sailors, Airmen, Marines and Coast Guard service members returning from overseas. We average about four welcome home event per week, and YOU could be part of the excitement.
Individuals, corporations, youth groups, Boy Scouts, Girl Scouts, Cub Scouts, civic organizations, religious organizations, and government agencies have all participated in events since our founding in March 2007. Volunteers help decorate the lobby with patriotic signs and banners. They also package "goodie bags" for the troops, many of whom are hungry, thirsty, and tired from their travels and will be waiting on a connecting flight.
When the troops arrive through the doors of the International Arrival terminal, we shower them with praise, cheering them on, hugging them, offering them a "goodie bag," and thanking them for their service.
We invite you to come on out to the International terminal at BWI and help us welcome them home! Take a look at the EVENT CALENDAR on the right side of this website to see the current month's event dates or call our hotline at (410) 630-1555.
We are also meeting many unexpected flights so keep watching the calendar for changes; we suggest putting our hotline telephone number in your cell phone to get up to the minute news on new flights we will be meeting…
Thank you for your interest in supporting our troops and giving them the hero's welcome home they truly deserve!!! We also encourage military personnel from all services to come in uniform to greet your fellow servicemembers!
ATTENTION: Companies, schools, church groups and other organizations: We invite you to come out and support our welcome home events, and/or contribute water and snacks for the troops; please email us at webmaster@owhmd.org Volunteers are always needed to give our troops the hero's welcome that they deserve.
Email any questions you may have to:  webmaster@owhmd.org
Thank you!  Be sure to Visit us on Facebook