Message from OWHMD Founder – Jan 2018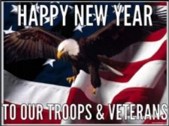 As the New Year starts, it's always a great opportunity to review OWHMD activities and accomplishments of 2017. These could not be a realization without the effort of the remarkable volunteers who support Operation Welcome Home Maryland throughout the year. Over 140+ events were held during this year, greeting over 2,070 individuals.  Here are just a few highlights…
January: OWHMD was one of five local organizations selected by Ravens Nest #10 to be a recipient of their yearlong philanthropy efforts. Their generous donation helped us purchase much need snacks for the snack bags. We are grateful for their generosity!
April: OWHMD celebrated its 10th year at BWI airport and was recognized with various awards and recognitions to include the Maryland Governors Volunteer Citations.
May: OWHMD was recognized at Stevenson University Commencement events for the work of giving our Service members a Hero's welcome home.
October: OWHMD team leaders participated in Odenton Day, talking about OWHMD and making welcome home cards.
November: OWHMD was the recipient of several elementary school snack drives on Veterans Day which helped fill our supply closet. Items too big for the snack bags filled over twenty Xerox boxes and were shipped to our deployed service members overseas.
December: OWHMD helped Wreaths across America (WAA) with their effort of honoring and remembering our fallen service members across the Nation. OWHMD raised over $14,500 for WAA with sponsorship of over 966 wreaths! In addition, over 30 volunteers from OWHMD placed wreaths at both Arlington National Cemetery and the United States Naval Academy.
We are eternally grateful for all your continuous support, both through your gift of time, and your generous donations. We hope to see you again at one of our events. Bring a friend and join in on the fun!
Hope to see you at the airport soon!
Sincerely,
Kathy Thorp
navyfam6@comcast.net
About Operation Welcome Home Maryland!
Since March 2007, Operation Welcome Home (Maryland) greets Soldiers, Sailors, Airmen, Marines and Coast Guard service members returning from overseas. We average about four welcome home event per week, and YOU could be part of the excitement.
Individuals, corporations, youth groups, Boy Scouts, Girl Scouts, Cub Scouts, civic organizations, religious organizations, and government agencies have all participated in events since our founding in March 2007. Volunteers help decorate the lobby with patriotic signs and banners. They also package "goodie bags" for the troops, many of whom are hungry, thirsty, and tired from their travels and will be waiting on a connecting flight.
When the troops arrive through the doors of the International Arrival terminal, we shower them with praise, cheering them on, hugging them, offering them a "goodie bag," and thanking them for their service.
We invite you to come on out to the International terminal at BWI and help us welcome them home! Take a look at the EVENT CALENDAR on the right side of this website to see the current month's event dates or call our hotline at (410) 630-1555.
We are also meeting many unexpected flights so keep watching the calendar for changes; we suggest putting our hotline telephone number in your cell phone to get up to the minute news on new flights we will be meeting…
Thank you for your interest in supporting our troops and giving them the hero's welcome home they truly deserve!!! We also encourage military personnel from all services to come in uniform to greet your fellow servicemembers!
ATTENTION: Companies, schools, church groups and other organizations: We invite you to come out and support our welcome home events, and/or contribute water and snacks for the troops; please email us at webmaster@owhmd.org Volunteers are always needed to give our troops the hero's welcome that they deserve.
Email any questions you may have to:  webmaster@owhmd.org
Thank you!  Be sure to Visit us on Facebook