Message from OWHMD Founder – May 2013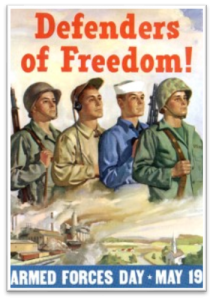 On behalf of all of us from Operation Welcome Home (MD), we would like to take this opportunity to send our condolences, prayers and thoughts those families who have lost their loved ones, in both the Boston bombings as well as the Texas fertilizer explosion in West, Texas.
The bombings in Boston which tragically killed three innocent victims, and injured 282 was a stark reminder that our nation still is still involved in a global war on terror. The silver lining is that so many wonderful stories have emerged from all the good Samaritans who came to the aide of the injured victims. Our sincerest thank you to these individuals as well as the various police departments, medical staff, and military personnel who helped in these times of great need.
One such story includes the story of several Marines who lost their limbs in Iraq and Afghanistan, who visited a number of Boston amputee victims, four hospitals in 24 hours. These visits provided hope and encouragement, living proof of their spirit and resilience. These amazing Marines, are members of Semper Fi Fund, a veteran non-profit organization who support our veterans who suffer with the aftermath of war. Semper Fi Marines!
May is filled with various military holidays, to include the whole month dedicated as National Military Appreciation month. Other significant days of the month include Victory Day (May 8th) where in 1945, the Germans laid down their weapons. Armed Forces day, is the 3rd Saturday of the month, a day set aside to honor and pay tribute to our service members from all the services, and most importantly, Memorial day, where we honor and remember who died in service of our country.
One way to be a good Samaritan right here in Maryland is to come out to the BWI Airport International Terminal to greet our troops. Please check our event line often, as we add more flights each week which may not get on our web site calendar.
Thank you all for supporting Operation Welcome Home (Maryland) with the gift of your time and generous donations for the snack bags. See you at the airport!
Sincerely,
Kathy Thorp, Founder, Operation Welcome Home (Maryland)
About Operation Welcome Home Maryland!
Hundreds of our Sailors, Airmen, Soldiers and Marines return from the War on Terror every week through the gates of the Baltimore/ Washington International Thurgood Marshall Airport.
Since March 2007, Operation Welcome Home volunteers have greeted over 800 flights and more than 180,000 Soldiers, Sailors, Airmen, Marines and Coast Guard service members.  We invite you to come on out to the International terminal at BWI and help us welcome them home!
Take a look at the EVENT CALENDAR on the right side of this website to see the current month's event dates or call our hotline at (410) 630-1555for recorded information about our next event–and PLEASE be sure to call the hotline again before you leave for the airport to make sure the flight has not been delayed or cancelled.
We are also meeting many unexpected flights so keep watching the calendar for changes; we suggest putting our hotline telephone number in your cell phone to get up to the minute news on new flights we will be meeting…
Thank you for your interest in supporting our troops and giving them the hero's welcome home they truly deserve!!!
We encourage military personnel from all services to come in uniform to greet your fellow servicemembers!
ATTENTION: Companies, schools, church groups and other organizations:
We invite you to come out and support our welcome home events, and/or contribute water and snacks for the troops; please email us at webmaster@owhmd.org
Volunteers are always needed to give our troops the hero's welcome that they deserve.  Operation Welcome Home (Maryland) averages four welcome home event per week, and YOU could be part of the excitement.  Individuals, corporations, youth groups, Boy Scouts, Girl Scouts, Cub Scouts, civic organizations, religious organizations, and government agencies have all participated in events since our founding in March 2007.
Volunteers help decorate the lobby with patriotic signs and banners.  They also package "goodie bags" for the troops, many of whom are hungry, thirsty, and tired from their travels and will be waiting on a connecting flight.  When the troops arrive through the doors of the International Arrival terminal, we shower them with praise, cheering them on, hugging them, offering them a "goodie bag," and thanking them for their service.
Email any questions you may have to:  webmaster@owhmd.org … Thank you!
Visit us on Facebook 

<!google analytics code>

<!?php edit_post_link('Edit this entry.', '
', '
'); ?>