Message from OWHMD Founder – November 2015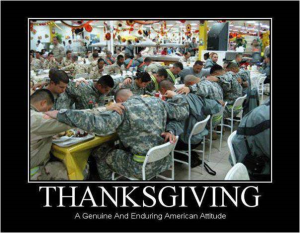 This month is filled with ways to honor our service members and their families. Share your story with us of how you have honored our military on our face book page, we would love to hear what you have done!
On November 10th, the Marine Corps will be celebrating their 240th Birthday. What does the celebration mean to Marines across the globe? To General Lejeune, back in Nov. 1921, he issued a Marine Corps Order to be read yearly at every Marine command to honor the founding of the Marine Corps. This order provides a summary of the history, mission and traditions of the Corps. It will read in locations across the United States, Afghanistan and across the globe wherever Marines might be found. Happy 240th Birthday to all of our Marines!
Click here to see Corps' top leaders issue 240th birthday message to Marines
Let us not forget November 11th, Veterans day! A day to honor our Veterans by saying "Thank you!. This year we are partnering with Zu Coffee, as they honor our local Veterans, and help us with our mission.
Zu Coffee has offered 5% of their sales on Veterans day to OWHMD, to help us with the snack bag purchases. Grab a coffee, a pastry or a sandwich at either the Annapolis or at Waugh Chapel locations, and be sure to thank Doug Henderson, a retired Air Force Veteran for his support.
During the month of November, we recognize and honor our military families who serve around the world, in observance of   Military Family Month. Every day, they too serve our nation, often unnoticed. At our events, we acknowledge their presence, and thank them for their dedication and sacrifice. They serve too, managing their children as a single parent while their loved one is deployed, while keeping up a home. Take some time and think of a military family whose husband or wife is deployed, and do an act of kindness for them
On December 11th, come help us give back to the community, by partnering with Wreaths Across America to lay wreaths at the U.S Naval Academy Cemetery. Can't take the time off? How about sponsoring a wreath for $15.00 to help two veteran organizations at once.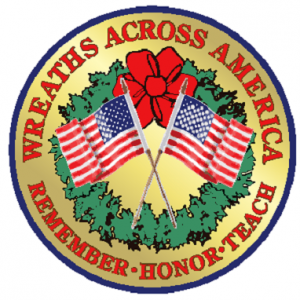 For each tax deductible wreath sponsored with Operation Welcome Home Maryland designated #(MD0021P), $5.00 will be donated to OWHMD to help us purchase snack bag items. Our goal this year is 800 wreaths, and to date we are nearly half way there, with 30 more days to go. Perhaps you may know of a business who would like to make an end of the year tax deduction, please pass this along to help us get the word out. What a great way to honor, and remember our fallen for the Holidays.
DONATE BY CLICKING HERE: Sponsor a Wreath
We invite all our volunteers to join us in the Military Bowl Parade on December 28th , starting at the city dock of Annapolis, walking with the Clydesdales to the Navy and Marine Corps stadium. Rumor has it that our own Navy football team will be in the bowl game here, later in the afternoon. Come and enjoy the beauty of Annapolis! More details will be forthcoming, so stay tuned!
Wishing you a very Happy Thanksgiving to you, and your family, and thank you for supporting our efforts in giving our service members a Hero's Welcome Home!
Until next month, keep the cards coming!
Kathy Thorp, Founder, Operation Welcome Home (Maryland)
About Operation Welcome Home Maryland!
Since March 2007, Operation Welcome Home (Maryland) greets Soldiers, Sailors, Airmen, Marines and Coast Guard service members returning from overseas. We average about four welcome home event per week, and YOU could be part of the excitement.
Individuals, corporations, youth groups, Boy Scouts, Girl Scouts, Cub Scouts, civic organizations, religious organizations, and government agencies have all participated in events since our founding in March 2007. Volunteers help decorate the lobby with patriotic signs and banners. They also package "goodie bags" for the troops, many of whom are hungry, thirsty, and tired from their travels and will be waiting on a connecting flight.
When the troops arrive through the doors of the International Arrival terminal, we shower them with praise, cheering them on, hugging them, offering them a "goodie bag," and thanking them for their service.
We invite you to come on out to the International terminal at BWI and help us welcome them home! Take a look at the EVENT CALENDAR on the right side of this website to see the current month's event dates or call our hotline at (410) 630-1555.
We are also meeting many unexpected flights so keep watching the calendar for changes; we suggest putting our hotline telephone number in your cell phone to get up to the minute news on new flights we will be meeting…
Thank you for your interest in supporting our troops and giving them the hero's welcome home they truly deserve!!! We also encourage military personnel from all services to come in uniform to greet your fellow servicemembers!
ATTENTION: Companies, schools, church groups and other organizations: We invite you to come out and support our welcome home events, and/or contribute water and snacks for the troops; please email us at webmaster@owhmd.org Volunteers are always needed to give our troops the hero's welcome that they deserve.
Email any questions you may have to:  webmaster@owhmd.org
Thank you!  Be sure to Visit us on Facebook