Message from OWHMD Founder – September 2014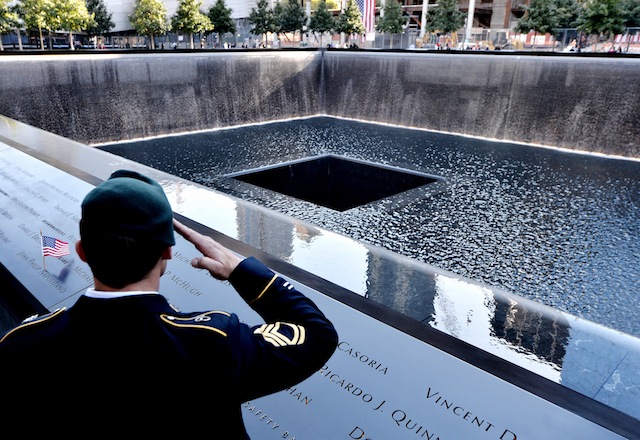 This September, our nation will be coming together to commemorate those who lost their lives on 9/11, by volunteering their time for the National day of Service and Remembrance. What will YOU be doing on that day? I invite you come out and spend a few hours of your time with us to give our service members a hero's welcome. Many of our service members are enroute to various other cities across the USA and do not have family members to greet them.
Volunteers of all ages come out to the events and help make up snack bags, hang posters, cheer and help the servicemen with their luggage. Can't come to the airport, no worries – you can help from afar, by helping in other ways. Perhaps suggest to your school or work the idea to organize a snack bag drive, or a card writing campaign to make home made "Welcome home" cards for each bag.
All donations, large are small are 100% provided back to the troops as we are not connected with the USO. The funds donated support a snack bag which each service member receives. In fact, we had a record breaking month in July greeting over 8,000 service members which shrunk our inventory for snacks. Any help in donations would be greatly appreciated!
It is not what one says, but rather what one does, that makes a difference in the world. –Pirke Avot, 1:17
Lastly, I would be amiss to send a HUGE thank you to all the local individuals, businesses, and organizations that keep coming out to welcome home our troops! Just read the notes from the service members on our face book page, or our web site (OWHMD.org), and know that these welcome home events with these amazing volunteers, truly make a difference in these service members lives!
Until next month!
See you at the airport ! Sincerely,
Kathy Thorp, Founder, Operation Welcome Home (Maryland)
About Operation Welcome Home Maryland!
Since March 2007, Operation Welcome Home (Maryland) greets Soldiers, Sailors, Airmen, Marines and Coast Guard service members returning from overseas. We average about four welcome home event per week, and YOU could be part of the excitement. Individuals, corporations, youth groups, Boy Scouts, Girl Scouts, Cub Scouts, civic organizations, religious organizations, and government agencies have all participated in events since our founding in March 2007. Volunteers help decorate the lobby with patriotic signs and banners.  They also package "goodie bags" for the troops, many of whom are hungry, thirsty, and tired from their travels and will be waiting on a connecting flight. When the troops arrive through the doors of the International Arrival terminal, we shower them with praise, cheering them on, hugging them, offering them a "goodie bag," and thanking them for their service. Email any questions you may have to:  webmaster@owhmd.org We invite you to come on out to the International terminal at BWI and help us welcome them home! Take a look at the EVENT CALENDAR on the right side of this website to see the current month's event dates or call our hotline at (410) 630-1555. We are also meeting many unexpected flights so keep watching the calendar for changes; we suggest putting our hotline telephone number in your cell phone to get up to the minute news on new flights we will be meeting… Thank you for your interest in supporting our troops and giving them the hero's welcome home they truly deserve!!! We also encourage military personnel from all services to come in uniform to greet your fellow servicemembers! ATTENTION: Companies, schools, church groups and other organizations: We invite you to come out and support our welcome home events, and/or contribute water and snacks for the troops; please email us at webmaster@owhmd.org Volunteers are always needed to give our troops the hero's welcome that they deserve. Thank you! Visit us on Facebook