Message from OWHMD Founder – November 2014
This month is dedicated to all of our Veterans, living and deceased who have worn the cloth of our Nation, protecting our freedoms, near and far. There are thousands of our military who have served and paid the ultimate sacrifice. Many more military heroes return to the U.S facing courageous battles of recovery back at home.
A Hero Recovers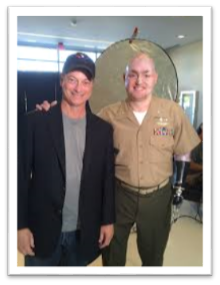 One such hero, a family friend, is LtCol Bryan Forney, whose CH 46 E SeaKnight helo crashed, after routine flight operations off the coast of Thailand, back in February 2013 while stationed with the 31st Marine Expeditionary Unit. He and three others survived the crash, however, he endured horrific burns over 60% of his body and multiple internal injuries. His progress of recovery has been filled with determination, courage and support from friends and family. LtCol Forney has been recovering at the Center for the Intrepid, located at Brooke Army Medical Center, San Antonio, Texas ever since his accident. This state of the art rehab facility was proffered by The Intrepid Fallen Heroes Fund, and grit of Mr. Arnold Fisher, to provide rehab care to our military with catastrophic amputations, and burns. LtCol Forney improves each passing day, having to endure multiple surgeries, limb fittings, skin grafts and a host of other measures to his recovery. He will be featured on ESPN during Veterans week. Please keep him, and the thousands of others who suffer with the casualties of war in your thoughts and prayers each day.
Wreaths Across America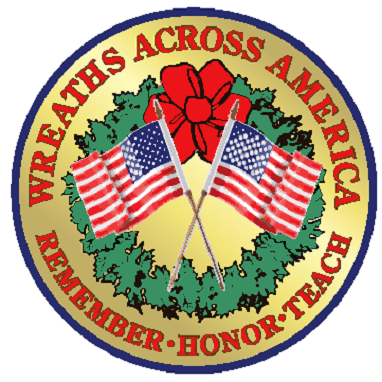 With the Thanksgiving holiday fast approaching, Operation Welcome Home Maryland will be once again giving back to the community. We are teaming up with Wreaths Across America to help their effort of placing wreaths on our fallen gravesites for the holiday season. If you or your business would like to sponsor wreaths for this annual event held at Arlington and hundreds of other cemeteries across the nation on December 13th, check out  www.WreathsacrossAmerica.org, select "Sponsor locally", selected Maryland for state, and specify "Operation Welcome Home Maryland" . (Our ID number is MD0021P). You will be helping two Veteran organizations at once! What a great way to remember and honor our fallen. All orders for wreaths will need to be placed by December 1st, to allow wreaths to be made and shipped to all 50 states.
Eat More Chicken
Oh, one more thing – come join us on November 3rd, at the Chick Fil A restaurant, near Arundel Mills from 5-9 pm for another Spirit night. Be sure to specify your receipt to our organization. Wishing you and your family a wonderful Thanksgiving! For all you do, in supporting OWHMD, my humble gratitude…until next month! See you at the airport ! Sincerely, Kathy Thorp, Founder, Operation Welcome Home (Maryland)
About Operation Welcome Home Maryland!
Since March 2007, Operation Welcome Home (Maryland) greets Soldiers, Sailors, Airmen, Marines and Coast Guard service members returning from overseas. We average about four welcome home event per week, and YOU could be part of the excitement. Individuals, corporations, youth groups, Boy Scouts, Girl Scouts, Cub Scouts, civic organizations, religious organizations, and government agencies have all participated in events since our founding in March 2007. Volunteers help decorate the lobby with patriotic signs and banners.  They also package "goodie bags" for the troops, many of whom are hungry, thirsty, and tired from their travels and will be waiting on a connecting flight. When the troops arrive through the doors of the International Arrival terminal, we shower them with praise, cheering them on, hugging them, offering them a "goodie bag," and thanking them for their service. Email any questions you may have to:  webmaster@owhmd.org We invite you to come on out to the International terminal at BWI and help us welcome them home! Take a look at the EVENT CALENDAR on the right side of this website to see the current month's event dates or call our hotline at (410) 630-1555. We are also meeting many unexpected flights so keep watching the calendar for changes; we suggest putting our hotline telephone number in your cell phone to get up to the minute news on new flights we will be meeting… Thank you for your interest in supporting our troops and giving them the hero's welcome home they truly deserve!!! We also encourage military personnel from all services to come in uniform to greet your fellow servicemembers! ATTENTION: Companies, schools, church groups and other organizations: We invite you to come out and support our welcome home events, and/or contribute water and snacks for the troops; please email us at webmaster@owhmd.org Volunteers are always needed to give our troops the hero's welcome that they deserve. Thank you! Visit us on Facebook