Message from OWHMD Founder – February 2018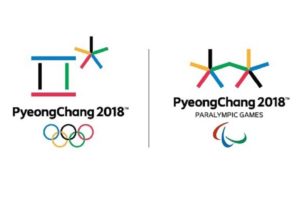 I am glad that "dark ages" of January are behind us, and that each day, brings us closer to spring. The old proverb, "As the days lengthen, the cold strengthens", is definitely proven itself to be true, as I noticed Mother Nature wreaking havoc on my recent electric bill. Thank goodness we at least gaining a few minutes a day of extra sunshine.
Its time now to watch some truly remarkable athletes from around the World complete in the upcoming Olympic and Paralympic Winter Games in PyeongChang, starting on February 9th. It was fascinating to discover that seven members of Team USA are Servicemen, and serving in the Army.
I am hoping that you join me in following these amazing men and women who have trained with such determination, balancing being a World Class Athlete and the demands of being a Soldier.
SGT Nick Cunningham

(Bobsled) New York National Guard in the 1156 ENG CO, Vertical, and is a member of the Army's World Class Athlete Program.

SGT Emily Sweeney

(Luge) New York National Guard and member of the World Class Army Athlete Program

SGT Taylor Morris

(Luge)

SGT Matt Mortensen

(Luge) Member of the Army, and World Class Athlete Program (WCAP)

SGT Justin Olsen

(Bobsled) New York National Guard and member of the Army's World Class Athlete Program.
SGT 1st Class Nate Weber (Bobsled) U.S. Army and is an active duty Green Beret

Cpt Chris Fogt

(Bobsled) Military Intelligence branch of the U.S Army
From all of us at OWHMD, we wish them all success as they compete in these Olympic Games and Paralympic Games.
GO

TEAM

USA

!
Hope to see you at the airport soon!
Sincerely,
Kathy Thorp
navyfam6@comcast.net
About Operation Welcome Home Maryland!
Since March 2007, Operation Welcome Home (Maryland) greets Soldiers, Sailors, Airmen, Marines and Coast Guard service members returning from overseas. We average about four welcome home event per week, and YOU could be part of the excitement.
Individuals, corporations, youth groups, Boy Scouts, Girl Scouts, Cub Scouts, civic organizations, religious organizations, and government agencies have all participated in events since our founding in March 2007. Volunteers help decorate the lobby with patriotic signs and banners. They also package "goodie bags" for the troops, many of whom are hungry, thirsty, and tired from their travels and will be waiting on a connecting flight.
When the troops arrive through the doors of the International Arrival terminal, we shower them with praise, cheering them on, hugging them, offering them a "goodie bag," and thanking them for their service.
We invite you to come on out to the International terminal at BWI and help us welcome them home! Take a look at the EVENT CALENDAR on the right side of this website to see the current month's event dates or call our hotline at (410) 630-1555.
We are also meeting many unexpected flights so keep watching the calendar for changes; we suggest putting our hotline telephone number in your cell phone to get up to the minute news on new flights we will be meeting…
Thank you for your interest in supporting our troops and giving them the hero's welcome home they truly deserve!!! We also encourage military personnel from all services to come in uniform to greet your fellow servicemembers!
ATTENTION: Companies, schools, church groups and other organizations: We invite you to come out and support our welcome home events, and/or contribute water and snacks for the troops; please email us at webmaster@owhmd.org Volunteers are always needed to give our troops the hero's welcome that they deserve.
Email any questions you may have to:  webmaster@owhmd.org
Thank you!  Be sure to Visit us on Facebook