Message from OWHMD Founder – January 2017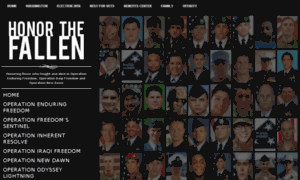 January is a great month to let you know that is was a banner year for us! Through many of you and the organizations, businesses, and schools for which you are affiliated with, we greeted 156 flights, to a total of 43,650 servicemen and their families during the year of 2016!
Other accomplishments included support to Wreaths across America event at the United States Naval Academy,  held every December. This year, we helped place over 2,000 wreaths, covering the entire cemetery. OWHMD was and continues to achieve the highest number of wreaths for the event. This year we gathered sponsorship for over 450 wreaths and had a good showing of volunteers helping out!
Other notable achievements include sending over 20 boxes of donations much too large for the snack bags to our troops overseas. Additional items were also dropped off at the USO, and the Fisher House, at Walter Reed, Bethesda to help the families who care for their loved ones. We also filled many speaker requests to spread information about what we do.
All of these accomplishments could not have been done without each and every one of you helping in some fashion or another. Your generosity, gift of your personal time, and generous donations were   incredible! All of us from OWHMD wish to send our heartfelt appreciation!
The new year has begun, and with every year that passes, the annual list of "Who's Who" of the rich and famous who passed away in 2016 can be found on every TV network, front pages of magazines and all over social media.
Sad as it might be for each of these losses, what speaks to my heart is how our Nation needs to remember and know the faces and stories of the 18 young troops who we lost this past year in Operation Inherent Resolve.
THEY are our true heroes, THEY gave up their lives to protect our freedoms and THEY left all too soon, leaving behind their spouses, young children, and many family members in their wake. Take a moment and see their faces, learn about these brave men and women, and honor them!
The Military Times e-news has an "Honor the Fallen" web site which is valuable to help us all to remember and honor them. As for our state of Maryland, we lost Staff Sgt. Adam S. Thomas, 31, of Tacoma Park, who died Oct 2016 serving During Operation Freedom's Sentinel. Adam was based out of Fort Carson, Colorado. He died in Nangarhar Province, Afghanistan from injuries caused by an improvised explosive device. Let us not forget his sacrifice!
Wishing you a heathy and happy New Year!
See you at the airport!
Kathy Thorp
navyfam6@comcast.net
About Operation Welcome Home Maryland!
Since March 2007, Operation Welcome Home (Maryland) greets Soldiers, Sailors, Airmen, Marines and Coast Guard service members returning from overseas. We average about four welcome home event per week, and YOU could be part of the excitement.
Individuals, corporations, youth groups, Boy Scouts, Girl Scouts, Cub Scouts, civic organizations, religious organizations, and government agencies have all participated in events since our founding in March 2007. Volunteers help decorate the lobby with patriotic signs and banners. They also package "goodie bags" for the troops, many of whom are hungry, thirsty, and tired from their travels and will be waiting on a connecting flight.
When the troops arrive through the doors of the International Arrival terminal, we shower them with praise, cheering them on, hugging them, offering them a "goodie bag," and thanking them for their service.
We invite you to come on out to the International terminal at BWI and help us welcome them home! Take a look at the EVENT CALENDAR on the right side of this website to see the current month's event dates or call our hotline at (410) 630-1555.
We are also meeting many unexpected flights so keep watching the calendar for changes; we suggest putting our hotline telephone number in your cell phone to get up to the minute news on new flights we will be meeting…
Thank you for your interest in supporting our troops and giving them the hero's welcome home they truly deserve!!! We also encourage military personnel from all services to come in uniform to greet your fellow servicemembers!
ATTENTION: Companies, schools, church groups and other organizations: We invite you to come out and support our welcome home events, and/or contribute water and snacks for the troops; please email us at webmaster@owhmd.org Volunteers are always needed to give our troops the hero's welcome that they deserve.
Email any questions you may have to:  webmaster@owhmd.org
Thank you!  Be sure to Visit us on Facebook